Townsend History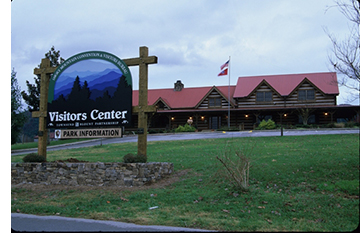 Prior to 1900, this area of the Little River Valley and the surrounding tributary streams was called Tuckaleechee Cove – a name meaning "peaceful valley" given to the region by the Cherokees who lived here prior to the first white settlers arrival in the late 1700s. For more than a century after the first settlements, it remained a "peaceful valley", with subsistence farming along the valleys being the primary livelihood of the inhabitants. For a relatively brief period, less than 40 years, it became a beehive of commercial lumbering activity. Since the establishment of the Great Smoky Mountains National Park in the 1930s, the area has re-emerged as "The Peaceful Side of the Smokies."

In 1900, Wilson B. Townsend and a group of fellow Pennsylvanians formed the Little River Lumber Company; initially intended to supply tanbark for a tannery located in Walland. They bought nearly 80,000 acres of land, much of which now comprises the Great Smoky Mountains National Park. In order to log the rugged terrain and move logs to the mill, they established the Little River Railroad. The headquarters for both the railroad and the lumber company were located in the village known as Townsend. From here, rails were run deep into the mountains. Workers, equipment, and tools were hauled in while logs were hauled out by the power of Shay locomotives; small, powerful, cog driven steam engines which had been developed specifically for working on steep slopes such as these.

Even during this period of intense commercial activity, the scenic mountain country became a popular attraction once the railroads had provided for relatively easy access. Some of the logging camps, notably Elkmont, began to evolve into tourist hotels. As logging activities began to wane and the railroad tracks removed, the rail beds provided the beginnings of roadways and trails into the Smokies. A prime example is the scenic Little River Road now running from Townsend all the way along the wilds of the Little River to the Sugarlands visitors center. This was originally the rail bed of the Little River Railroad.

In the mid-1930s, most of the forest land originally acquired by W.B. Townsend was sold to the state of Tennessee which then turned the land over to the National Park Service to form a significant portion of the Great Smoky Mountains National Park. Because of its proximity to Cades Cove and the easy access to the scenic Little River portion of the park, Townsend became a major portal for visitors to the national park. Other primary park portals such as Gatlinburg, Pigeon Forge and Cherokee have seen the development of entertainment and "tourist" centers, many totally unrelated to the natural beauty of the Smoky Mountains, which draw crowds of tourists and corresponding traffic jams. Unlike these more commercialized portals, the Townsend area has remained primarily uncluttered and is a pleasant, scenic destination for those who want to enjoy the natural beauty of the Smokies without the undue artificial distractions.